Drought and Salinity Intrusion Situation in the Mekong Delta
10, tháng 10, 2023
The Mekong Delta – Experts suggest that salinity intrusion in the Mekong Delta may increase in the coming months as the dry season affects coastal areas.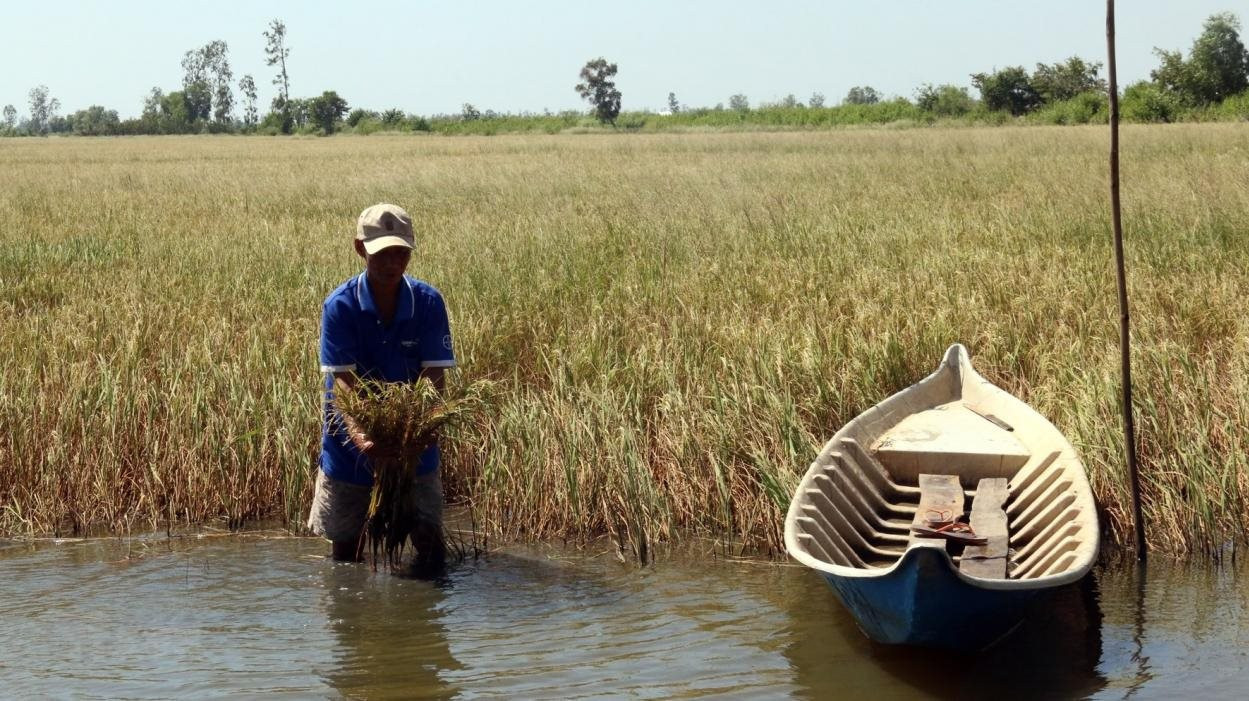 Sorce: Báo Tài nguyên và Môi trường
The heavy rains in late September 2023 did not ease the concerns of people in the Mekong Delta, as related data lead to predictions of a severe and prolonged dry season ahead.
Localities and residents in the Mekong Delta are racing to cope with drought and salinity intrusion during the 2023-2024 dry season, which is forecasted to arrive early and be harsh.
Mr. Le Thanh Hieu, a farmer in Long My district, Hau Giang province, mentioned that from October to Tet (Lunar New Year), saltwater may penetrate deep into inland canals, sometimes reaching salinity levels exceeding 10‰. Therefore, the government frequently advises affected residents to plant early winter-spring rice and use salt-tolerant rice varieties.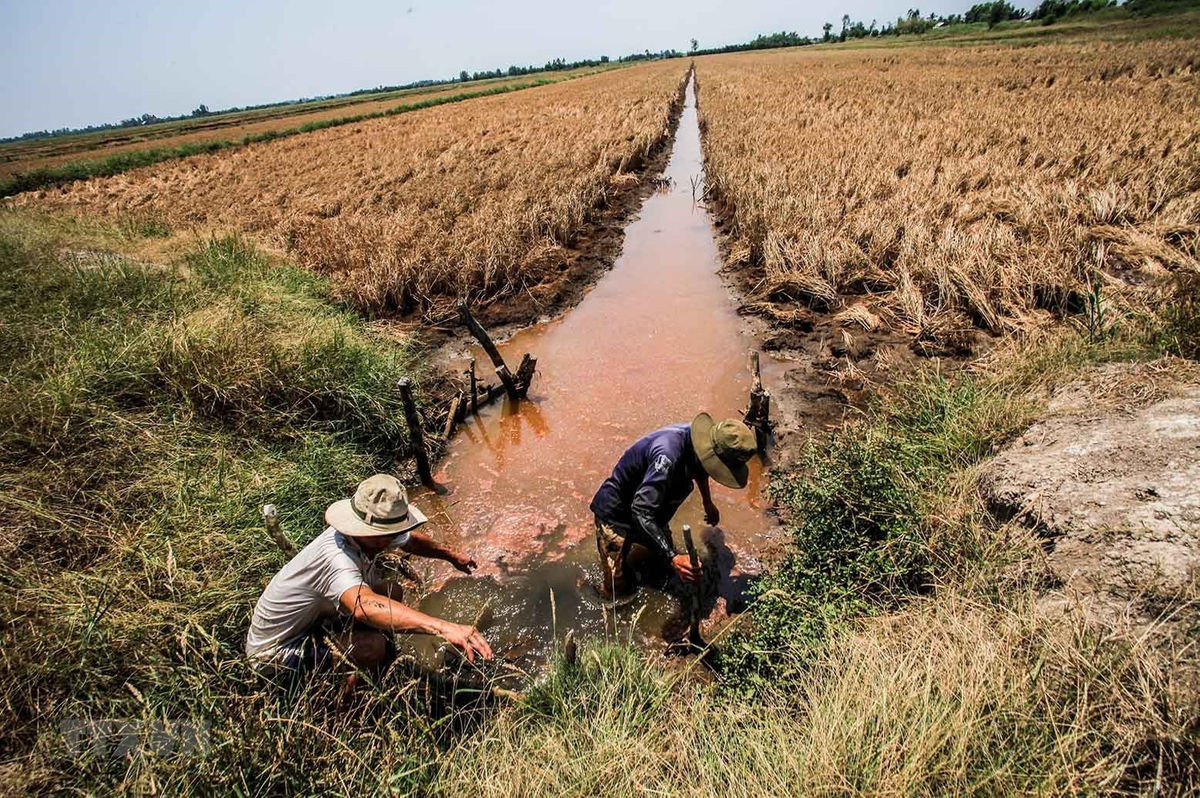 Source: Báo Tài nguyên và Môi trường
A report from the Ministry of Agriculture and Rural Development indicates that water levels in the Mekong Delta are currently close to the long-term average. However, the Tonle Sap in Cambodia, a crucial supplementary water source for the Mekong Delta during the dry season, is currently below the recent average. Salinity intrusion during this year's dry season is likely to be higher than the average, affecting water supply for agricultural production and livelihoods of the people.
To proactively implement drought and salinity intrusion prevention measures, the Ministry has urgently requested local People's Committees in the Mekong Delta to closely monitor meteorological forecasts and salinity intrusion trends.
Localities should target areas susceptible to salinity intrusion to provide priority water supply for residents' daily use, livestock farming, and high-value economic crop cultivation in case of drought and salinity intrusion.
Mr. Tran Hoang Nhat Nam, Deputy Director of the Department of Agriculture and Rural Development in Tien Giang province, mentioned that the province has dredged canals, installed water storage pumps in canals, and taken proactive measures to ensure water supply for daily life and production during the dry season.
Furthermore, Tien Giang is expeditiously completing saltwater prevention culverts along the Nguyen Tan Thanh Canal in Chau Thanh district, located 420 meters from the Tien River. This project will prevent salinity intrusion and provide water for daily use and irrigation for 1.1 million people and 128,000 hectares of agricultural land in Tien Giang and Long An province.
Meanwhile, Mr. Le Huu Toan, Deputy Director of the Department of Agriculture and Rural Development in Kien Giang province, stated that to ensure clean water for rural areas and island districts, the Kien Giang Provincial People's Committee has directed departments to collaborate with relevant units to control the drainage system in Rach Gia city and along the Cai Be River effectively, preserving freshwater sources and preventing salinity intrusion.
In other provinces and cities in the Mekong Delta, urgent dredging of canals, pond excavation, well digging, and temporary dam construction are ongoing to store freshwater for emergency situations. The continued construction of hydraulic works, freshwater preservation, salinity control, canal systems, and water pipelines in high-risk areas must be completed as soon as possible.
Source: Việt Nam News