Flygt pump – brand name xylem
14, tháng 10, 2022
Xylem is the No 1 corporation in the world providing solutions and equipment for the water supply and drainage industry, wastewater treatment, water resource management and environment. Xylem currently does business in more than 150 countries with many market-leading product brands, and a team of application specialists focused on finding solutions to water and wastewater problems all over the world. Xylem has been manufacturing submersible pumps since 1948 and Flyght pump is one of Xylem's brand product lines with many outstanding features:
– Specialized pumps for drainage, wastewater and raw water.
– The structure of the anti-clogging wings, the ability to pump garbage is a nylon bag.
– Automated and intuitive control system
– Provides convenient remote monitoring and control
– High durability has been proven through a series of large and small projects in the world and in Vietnam.
– Operates in the harshest environments
– Reliable, efficient, simple.
– Cost savings.
DNP Hawaco is the supplier of this Flyght pump line and is also the first-class agent of Xylem in Vietnam for all fields of clean water, wastewater, and irrigation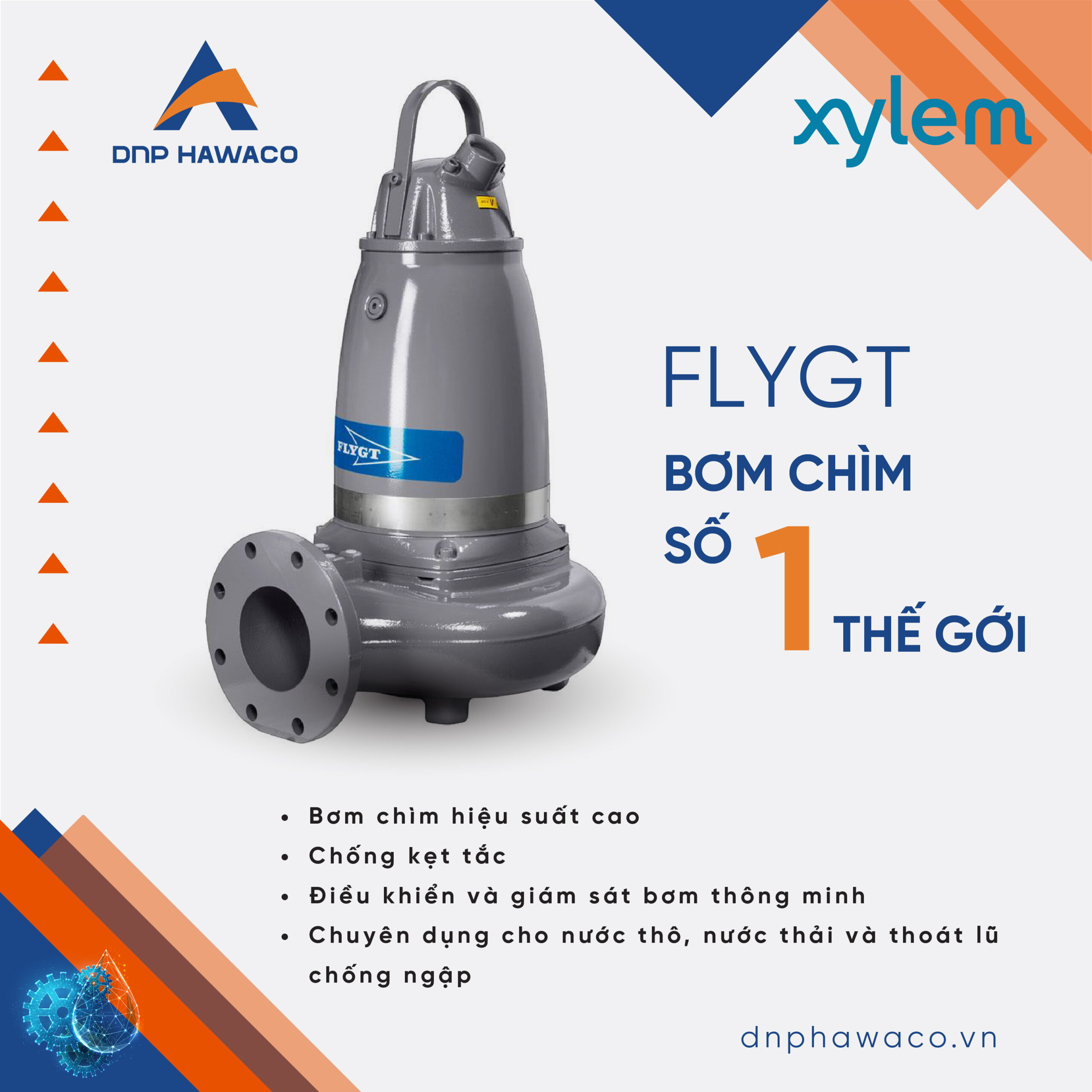 DNP Hawaco pioneers in providing technological solutions, equipment and materials for the water – environment – irrigation industry.
Website: www.dnphawaco.vn
Email: sales@dnphawaco.vn