Inaugurate clean water factory Boo Sapa – Lao Cai
31, tháng 01, 2023
On the afternoon of November 18, at group 3, SaPa town, Lao Cai province, the inauguration ceremony of the SaPa clean water supply system project was invested by SaPa Clean Water BOO Joint Stock Company. Water Sector Investment Joint Stock Company DNP Water is a development partner. BOO Sa Pa clean water plant has a capacity of up to 15,000 m3/day, more than twice the current capacity of Sa Pa clean water plant. This is considered one of the most difficult and complex works in terms of expertise ever of Vietnam's water industry.
Attending the ceremony were Mr. Trinh Xuan Truong – Chairman of the People's Committee of Lao Cai province, Mr. Phan Dang Toan – Member of the Provincial Party Committee, Secretary of the Party Committee, Chairman of the People's Council of SaPa town, Mr. Nguyen Van But – Vice Chairman President of Vietnam Water Supply and Sewerage Association and representatives of local departments, agencies and more than 20 water supply and drainage companies nationwide.
The factory has a total planning area of 2.82 hectares with a designed capacity of 15,000 m3/day. The capacity will be expanded up to 20,000 m3 with a 50-year exploitation period. The system ensures regular and continuous water supply 24/24 for people in SaPa town, including 02 phases:
Phase 1: 7,500 m3/day.
Phase 2: Increase capacity to 15,000 m3/day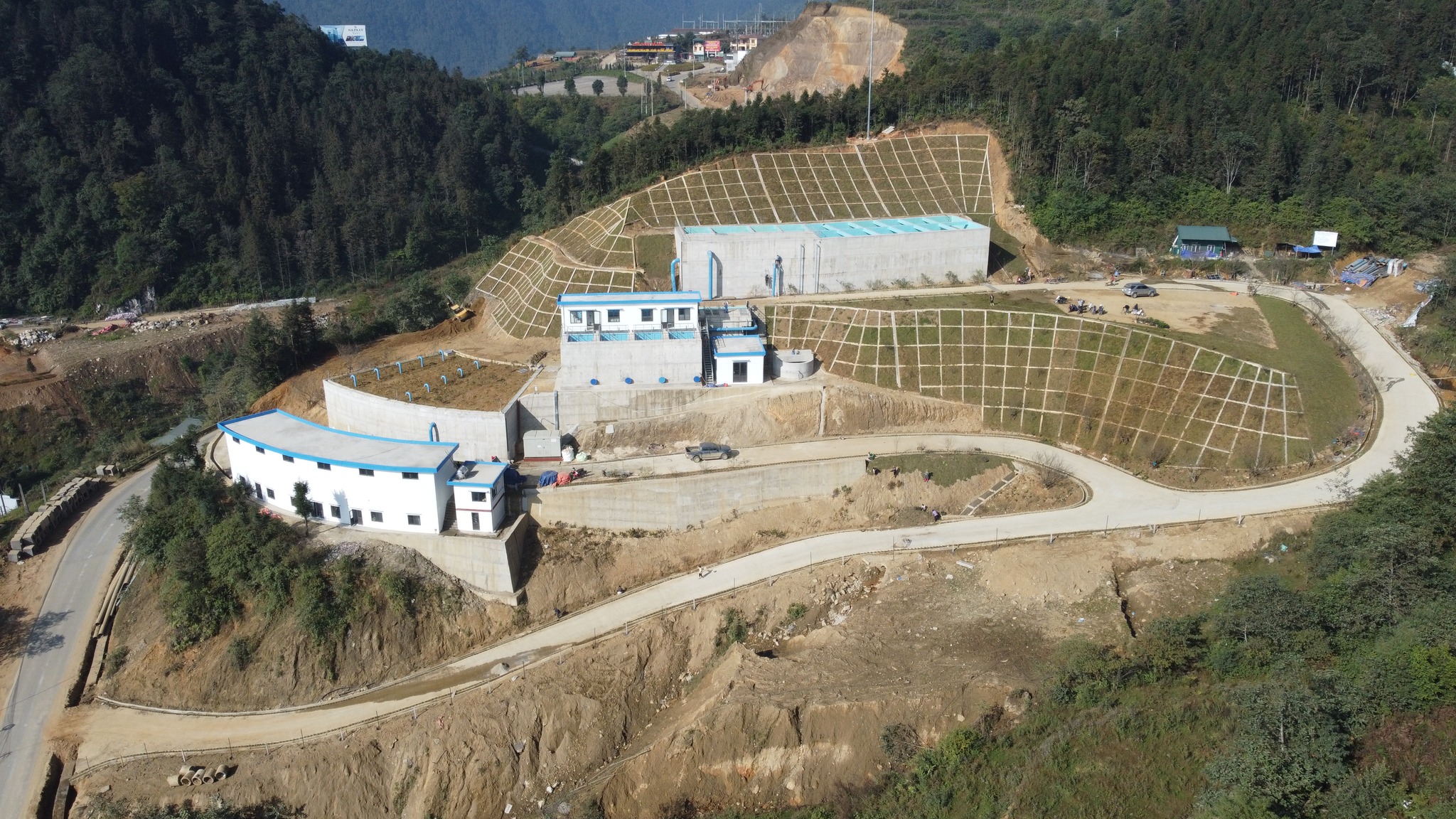 Figure: Clean water factory BOO SAPA
Evaluate the BOO Sa Pa clean water plant project, Mr. Trinh Xuan Truong. – Chairman of Lao Cai Provincial People's Committee said: "This is one of the key clean water supply projects of Lao Cai province in general and Sapa town in particular. After the plant is completed, it will completely solve the shortage of clean water for daily life in the town for many years, helping people to use clean and safe standard water, improving the quality of life. Along with that, the project is also an important factor contributing to the completion of local infrastructure, creating a long-term premise for building a strategic vision, turning SaPa into a national tourist area, a traffic center, a cultural heritage in the Northwest and a destination of international stature until 2040."
Source: DNP Holding