Introducing the Association of Southeast Asian Water Utilities Network (SEAWUN)
29, tháng 09, 2023
The Association of Southeast Asian Water Utilities Network (SEAWUN) comprises 7 countries in the region, aiming to enhance cooperation for the improvement and sustainable development of the water sector.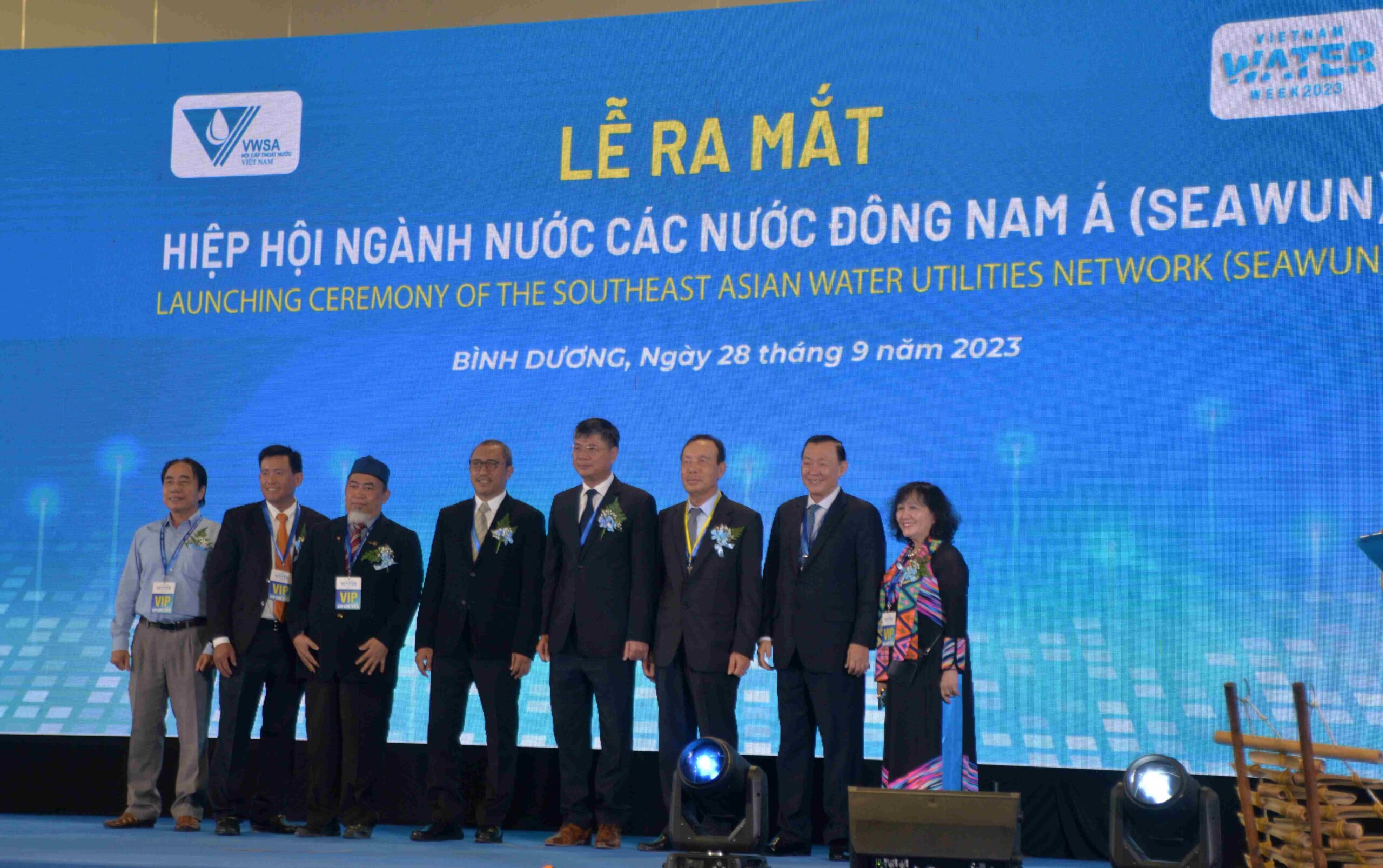 SEAWUN was established and launched during the Vietnam Water Week 2023 in Binh Duong from September 28th to 30th. Its founding members include Vietnam, Indonesia, Malaysia, Laos, Cambodia, Thailand, and the Philippines. The association's mission is to strengthen collaboration for the improved and sustainable development of the water sector in Southeast Asia.
At Vietnam Water Week 2023, alongside the SEAWUN introduction, the Vietnamese Water Supply and Sewerage Association also signed a memorandum of understanding with the Asian Development Bank to support the development of water-related businesses in Vietnam.
The event's themes revolve around draft laws on water supply and drainage, wastewater management for community health and the environment, climate change adaptation solutions for the water sector, and advancing scientific and technological capabilities in Vietnam's water sector.
Vietnam Water Week 2023 featured nearly 200 booths showcasing advanced equipment and technology from various countries and territories, including Australia, Finland, Germany, Japan, South Korea, and the United States.
Source: Tạp chí Doanh nghiệp & Kinh tế xanh, 2023