[VIETNAM WATER WEEK] 2023 – Motivation for the water industry's sustainable development
28, tháng 09, 2023
Vietnam Water Week 2023 will be held from 28th September to 30th September 2023 at the International Exhibition Center of Thu Dau Mot City, Binh Duong Province (WTC EXPO), which is an international and regional event for policymakers, donors, international organizations, businesses that manufacture and distribute equipment, machinery and technological solutions in the field of water supply, drainage, and wastewater treatment in Vietnam and internationally to have the opportunity to exchange, access, introduce and transfer advanced technologies of the water industry. This is also an opportunity to discuss and share experiences in many areas of the Water sector such as policy institutions, corporate governance, smart technology, scientific technological advances, and new technology in the water industry.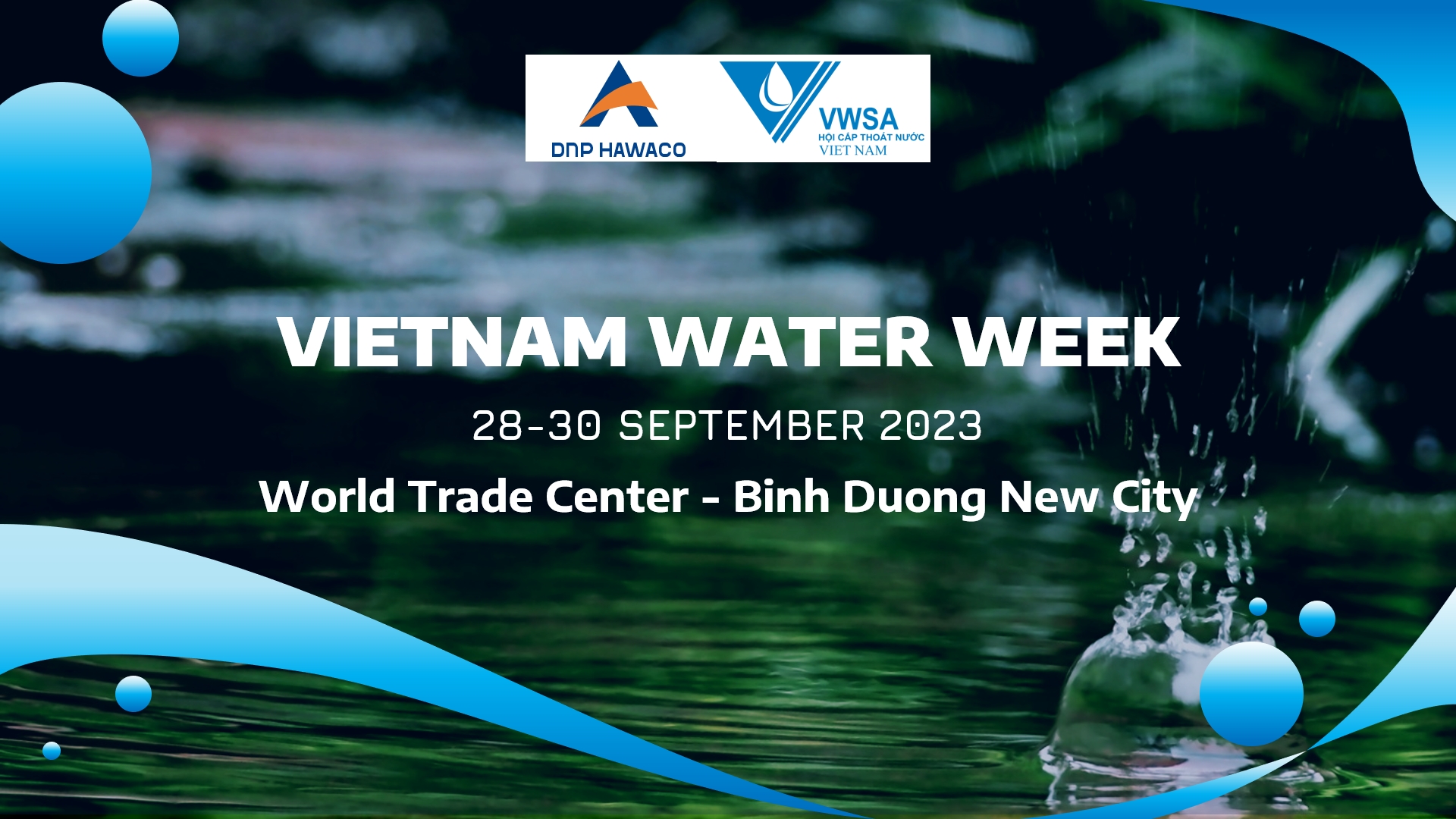 Especially, through Water Industry Week events, the government and people will clearly understand the inadequacies of water application in life, developing policies, sustainable development, and serving socio-economic development.
Within the Vietnam Water Industry Week framework, there will be seminars discussing water industry issues with representatives of state management agencies, international organizations, experts, and scientists both domestically and internationally, business units in the fields of water supply, drainage, wastewater treatment, and environmental sanitation in Vietnam, and water industry organizations in different countries. Specifically, there are 4 topics that the main workshop focused on discussing: Draft Law on Water Supply and Drainage; Drainage and wastewater treatment for public health and the environment; Solutions to adapt to climate change for the water sector and workshops on Science, Technology, and Training to improve the capacity of Vietnam's water sector.
Along with international conferences, water and environment products and technology exhibitions with nearly 200 booths displaying advanced equipment and technology from 15 countries with developed water industries such as Australia, Finland, Germany, Japan, Korea, and America, etc., creating space for domestic and international businesses, material and equipment suppliers to introduce advanced solutions and technologies, and promote the brand, thereby reaching potential customers and finding opportunities to expand cooperation and trade promotion.
Several side events include the second meeting of the Southeast Asia Water Industry Network (SEAWUN), which has just been restarted in Jakarta (Indonesia) in June 2023 of 7 national Water Industry Associations. Participants include Vietnam, Indonesia, Malaysia, Laos, Cambodia, Thailand, Philippines, and several domestic and international side events.
Source: https://www.vietnam.vn/